We are Rhode Island Free Clinic
Our Free Clinic in Providence, Rhode Island is a testament to the continuum of care that is accomplished when medical volunteers, community partners and individual supporters come together in the belief that everyone deserves access to healthcare, regardless of income or background.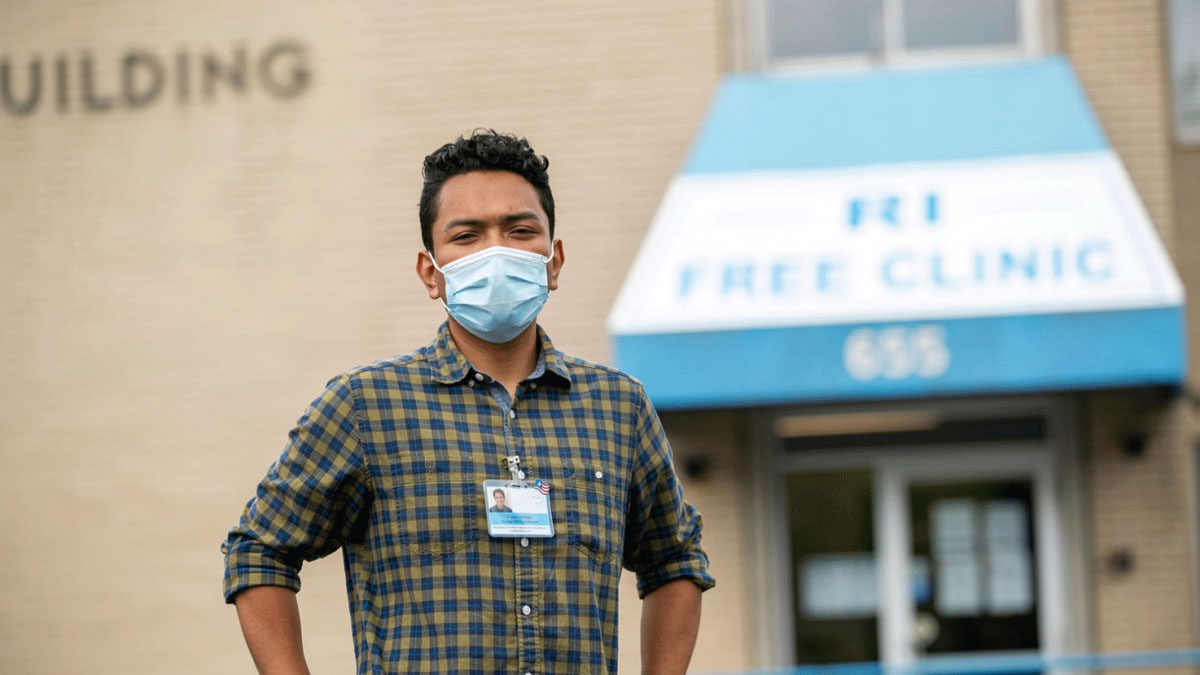 With the volunteer medical talents of over 500 area physicians, nurses and specialists, and a dynamic team of AmeriCorps VISTA Members, our Free Clinic is able to provide an array of coordinated, comprehensive medical services to each individual patient, all in one setting. Our free health care services provide a whole-patient experience from free primary care to labs and diagnostics; life-saving prescription medicine; and specialty care such as free physical therapy and free psychiatry. Unlike visiting a walk-in clinic, urgent care clinic, or costly ER visit without insurance, we are a free medical home. Our highly trained and compassionate volunteer clinicians meet all patients' needs from intake to follow up, including free wellness programs, free counseling, and general welfare navigation. We provide bi-lingual medical translation services as needed, with all healthcare services completely free of charge.
Our patients receive these free services because the community cares. Due to the generosity of our volunteer medical providers and community financial support, our Clinic provides culturally competent, quality care to the Ocean State's medically uninsured adults.
Our committed volunteers and partners are a model in compassion and innovation. The Rhode Island Free Clinic's continuum of care starts with serving the underserved – and continues full circle to provide real world medical training and workforce development for aspiring healthcare professionals, including the AmeriCorps VISTA program. Through our collaboration with local academic partners, we ensure high quality and groundbreaking care for our patients while our credentialed physicians offer support and mentorship to student interns, providing the skills necessary to earn medical certification and licensure.
Because of your support, we are able to offer a permanent medical home to serve the most vulnerable in our community, creating a healthier Rhode Island for all.
SAVE THE DATE 2023 FOUNDERS' EVENT
Oct. 19 2023, Celebrating the Rhode Island Free Clinic's 25th Anniversary